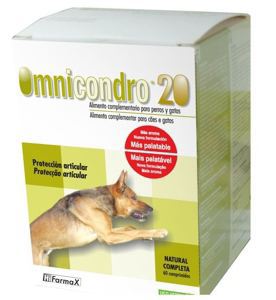 customer_also_bought_ani
Traveness

Traveness
Description
Omnicondro 20 Hifarmax
Omnicondro is the chondroprotective treatment that provides greater efficiency and speed of the results for all situations joint wear.

contains a high concentration of glicosaminoglicianos (glucosamine and chondroitin), antioxidants (vitamin C and vitamin E), constituents arable (Urtica and Harpago) and all bicationic cofactors necessary in rebuilding cartilage.
Features
Omnicondro 20 Hifarmax
Reference

5600788469010

Weight

200 GR

Brand

Hifarmax, Omnicondro

Units

1

Complements for

Bones and muscles, Vitamins and minerals

Format

Tablets

Product Range

Omnicondro
Customer Reviews
Omnicondro 20 Hifarmax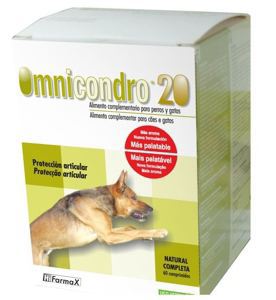 Correu tudo bem! Uma das embalagens veio um bocado amassada, mas o conteúdo estava em prefeitas condições. Entrega muito rápida para as ilhas.